The soles of the feet thicken and tend to toughen because they support the entire weight of the body.
Heels are prone to dryness because there are no glands to moisturize the skin.
They can therefore become rough, and if left without care, can become crusty and even cracked when excessively dried out.
Even though that may be the case, taking the time to properly care for your heels might be seen as a hassle.
Our socks simply need to be worn without the daily need for application of creams or exfoliation with pumice stones or files.
The socks retain the small amount of moisture released from the heel, which keeps the heel moisturized.
They not only save time and effort, but also the cost of heel care.
Our customers keep coming back to buy more pairs – either for themselves or as gifts for others.
From Taiyo Knit in Japan to you.
Give our best-selling Smooth-Heel Socks a go for heel care that's effortless.
Befor / After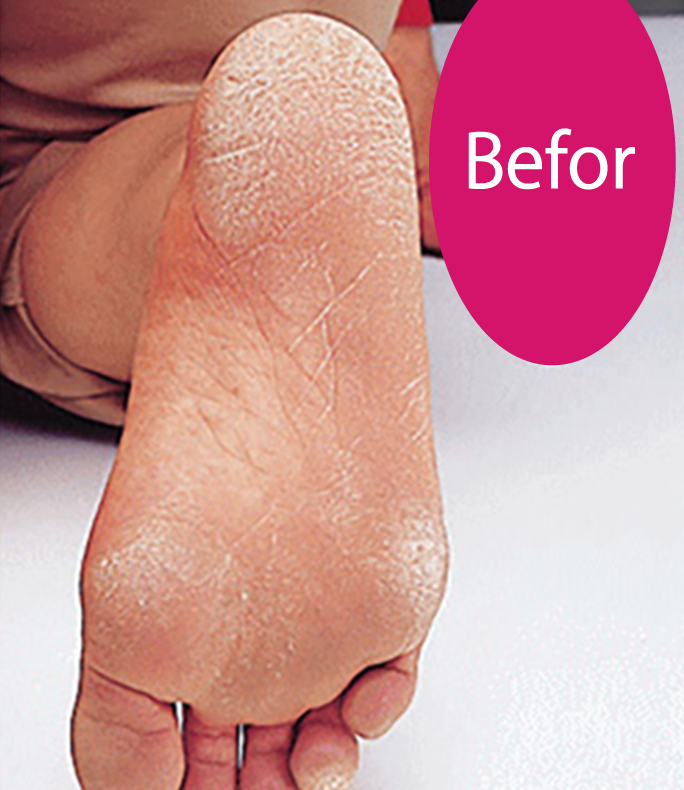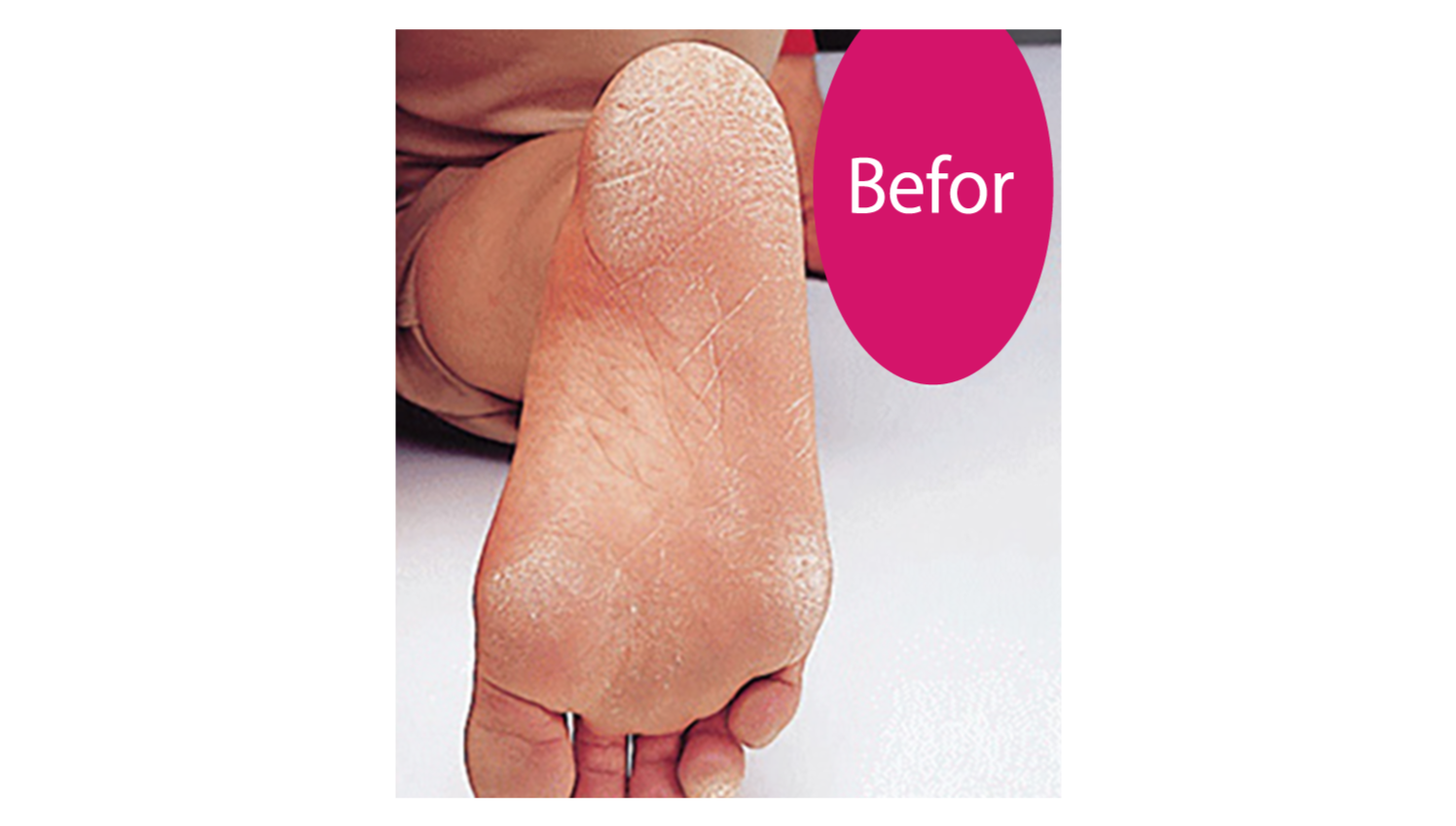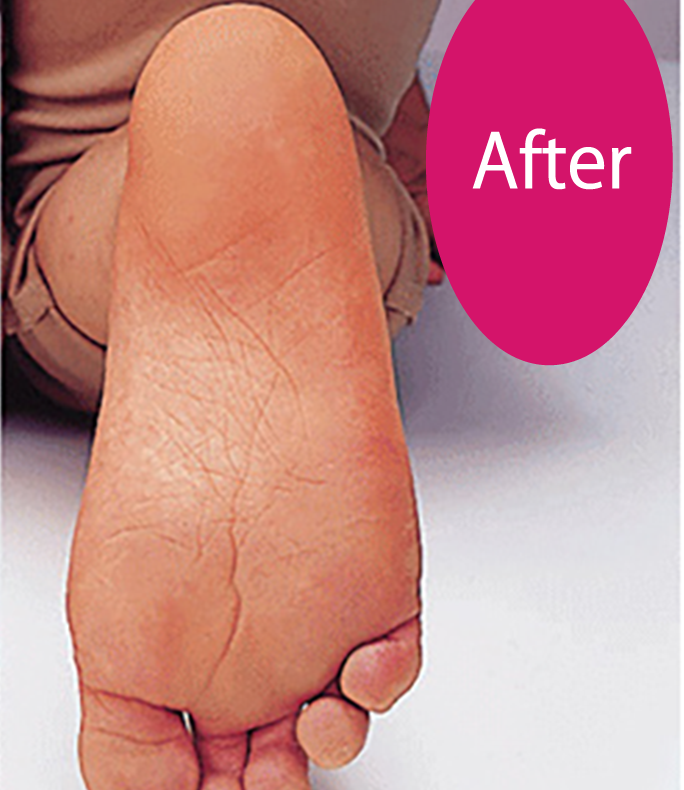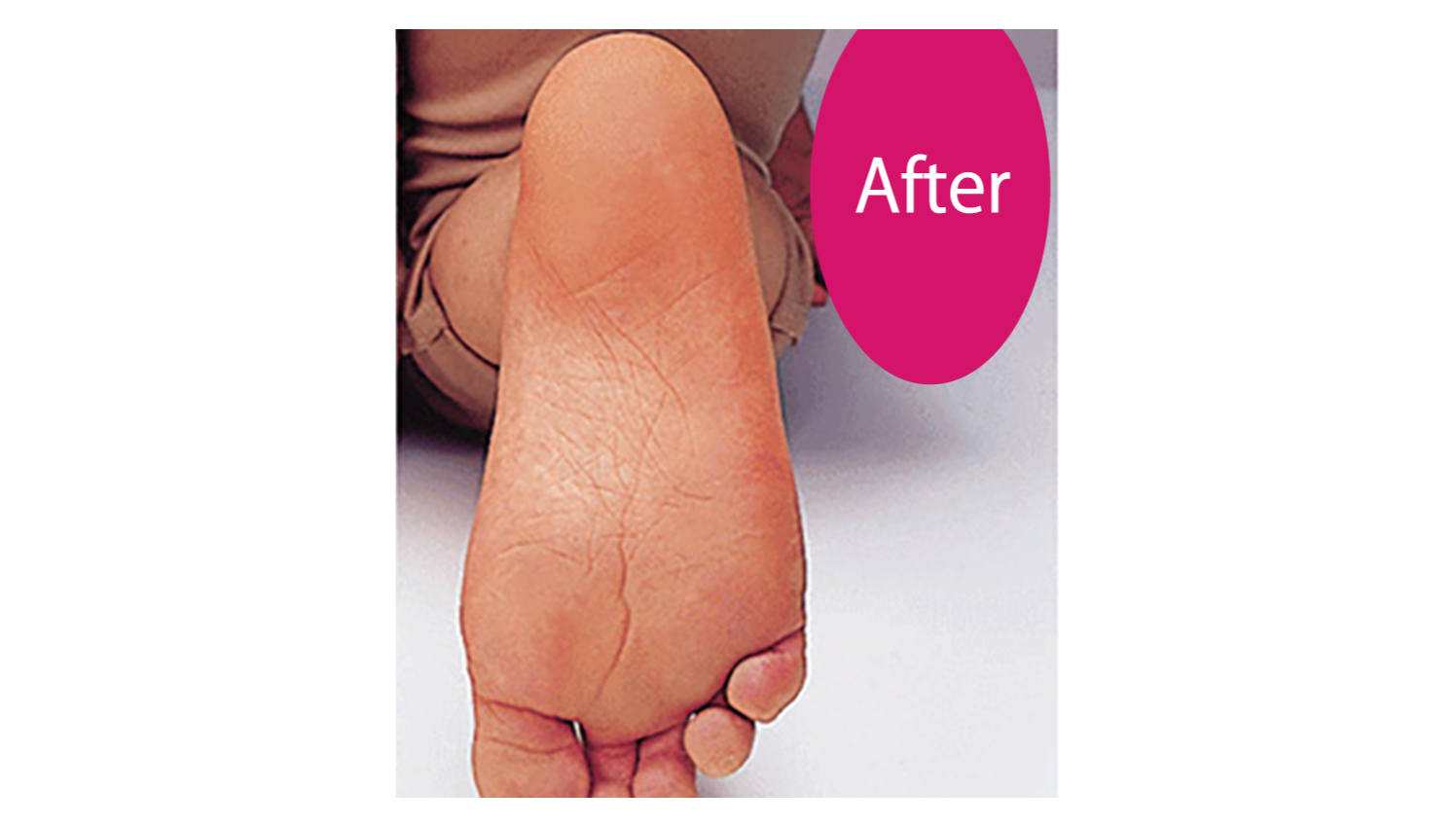 * Effects may vary from person to person
The most important thing to remember when caring for your heels during winter is to keep them from getting too cold.
Cold feet slow blood flow, which slows metabolism and thickens the skin on the heels.
The inner layer of our smooth-heel socks is made of a wool blend that keeps the feet warm, while the outer layer is made of a special cotton blend that is resistant to tearing and pilling.
These double-layered socks are warm even in the coldest winters, providing both comfort and functionality.
Polymer vinyl sheet that is applied to the heel area If the sheet is out of place, heel care doesn't happen.
Unlike mass-produced versions where the sheets are stuck on, great care is taken by our craftsmen to sew each non-slip sheet into the Smooth-Heel Socks.
The stitched-in sheets stay in place even after repeated washing.
We have pioneered products of smooth-heel socks for nearly 30 years.
We have taken on board requests and opinions from many customers over the years and have made many improvements to our products.
Loosening the elastic around the cuff, fine-tuning the dimensions and use of a special-order, low-pilling yarn are just a few ways we have improved these socks.
Our socks have also passed friction tests that are more than twice as demanding as the standards set by mass retailers.